Setting up a Company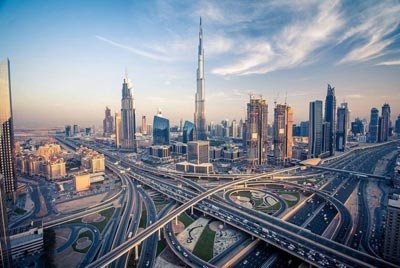 Since Dubai is a tax-efficient city, it is one of the most attractive centers for setting up a business. It constitutes an efficient business platform providing access to plenty of market opportunities for any kind of business.
The rapidly thriving economy of Dubai benefits from its stable legislation, allowing long-term planning and investment. Dubai is a highly productive city that gives extraordinary importance to supporting organizations and gives them the stage to develop legitimately. This means that when beginning a business in Dubai, one will discover bunches of opportunities and advantages regarding taxes, documentation, administration, and financing. However, it's not an easy or straightforward procedure.
Making most of these Dubai's many opportunities is a multifaceted procedure, full of numerous subtle elements to consider and steps to be made to complete a business plan successfully. While Dubai provides an appropriate beginning ground, accomplishing a business still relies upon the ability to perform business under its market's rules and regulations properly.
Role of DUFINCO Expert Team in improving the Company's Establishment
Their network grows wider and faster in venture formation, such as in Dubai, Ras al Khaimah, Sharjah, and Fujairah in UAE. This includes analyzing and managing in detail the financial plan which needs to progress the company foundation.
The Essential Ingredient for a Successful Business Project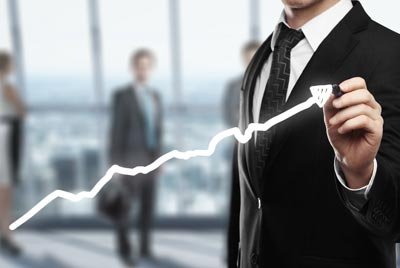 It's not wise to expect the best from a process made in a hurry or lacking the specific knowledge for its success. The business formation cannot be set up to chance. Therefore, we attend to our clients from smaller steps to the big ones to help them reach a successful business plan. DUFINCO has expert skills in dealing with Corporate Banking and Wealth Management agencies and many other corporate consulting services needed for business development, especially in small firms and companies.
The business development plan starts with Tax and VAT support, banking requirements, arranging meetings with local, international, and private banks to find the best banking platform for the specific business. Our highly experienced working group has a solid banking knowledge, which turns out on the client's proper relationship with and uses the Dubai UAE banking system. Apart from that, our team also provides diversified banking options in DIFC or Dubai UAE, Singapore, and Switzerland. This is an essential step, but it's just the first and no enough basement to promote our client's venture fully. From here, we continue to work on developing the business set up.
Our group of specialists is exceptionally comfortable with market requests and market risk factors. The operation philosophy is based on giving quality advice and administration, which are custom-fitted to assist the client's business by appropriately setting up, developing, and taking advantage of the present chances. We know the details and the ethos of business arrangement and foundations. Our group will buckle down nonstop to provide effective, case explicit arrangements and systems for all business quarries.
Perfect Platform for Investments in Business
Dubai, one of the top developing countries, has many advantages in starting up a new endeavor or developing an existing business. Its strategic location and its pro-business legislation shape the basis of our client's enterprise's success.
As it is widely known, there are plenty of ventures present in Dubai offering opportunities for investing in corporate services and businesses. However, even as there are so many opportunities at the fingertip for individuals, they still lack expertise and competence in developing businesses in this market. Hence, the role of a knowledgeable consultancy agent becomes of paramount importance.
Why business Activities In UAE?
 UAE-Abu Dhabi, Dubai, Ajman, Fujairah, Ras al Khaimah, Sharjah, and Umm al Quwain are the seven emirates that make up the so-called United Arab Emirates. The country is known for having huge skyscrapers such as Burj Khalifa and well known for various business activities, oil being one among the most reliant. Let us understand What, Where, When & How of Business Activities In UAE.
Why UAE Is A Good Option to Set Up Your Business Activities In UAE:
The country has a favorable geographic location full of various resources that are compatible with most businesses.
UAE offers favorable weather and a working environment for any business.
Connectivity always remains one of the crucial factors to be considered before setting up any company anywhere globally, but in UAE, the scenario is quite fortunate. The country is well connected with around 100 airlines and approximately 180 shipping lines.
There are no restrictions on currency exchange here in UAE.
An abundant supply of regular energy is available and at a low price.
Any business can easily hire quality employees due to the availability of a highly educated and skilled UAE population.
Almost all the facilities are available, such as educational institutions, restaurants, medical facilities, hotels, shopping complexes, etc.
The tertiary sector, or specifically we can say the UAE's service sector, is very much developed, giving aid to UAE's business set-ups.
Office space for companies and residential areas of the top-notch level is readily available.
The transport system within the United Arab Emirates is also well developed, and these factors make UAE a perfect place for any business to touch the sky of success.
Our Business Setup Services in UAE Includes the Following:
Tax consulting
Value Added Tax (VAT) registration
Company incorporation
Company registration
Local sponsorship
Public Relations Officer (PRO) services
Accounting and bookkeeping
Auditing assistance
Setting up a Foreign branch office in the UAE.
Intellectual property protection support
Documents Required for Company Setup In UAE
Certified copy of tenancy contract
Approval document from the Legal Affairs Department
Approval documents from the Ministry of Economy
License form
Trade name certificate
Partnership Contract Certificate etc.
Why Dufinco Corporate Services
In a nutshell, Dufinco helps entrepreneurs and firms establish their business set-up formally with proper company registration and consulting services. Dufinco is a group of experts who combine their high skills and considering all the factors to provide you a one-stop solution for all your needs whether you are looking for a free zone, mainland, or offshore company in UAE. Suppose you are thinking about setting up your business in UAE. In that case, we, here at Dufinco, are ready to assist you with our best minds to handle your entire company formation and all the procedures cost-effectively in an efficient, smooth, and timely manner. Contact the Dufinco team today, and our team will be happy to assist you in the best possible way to fulfill your business requirements at the earliest…